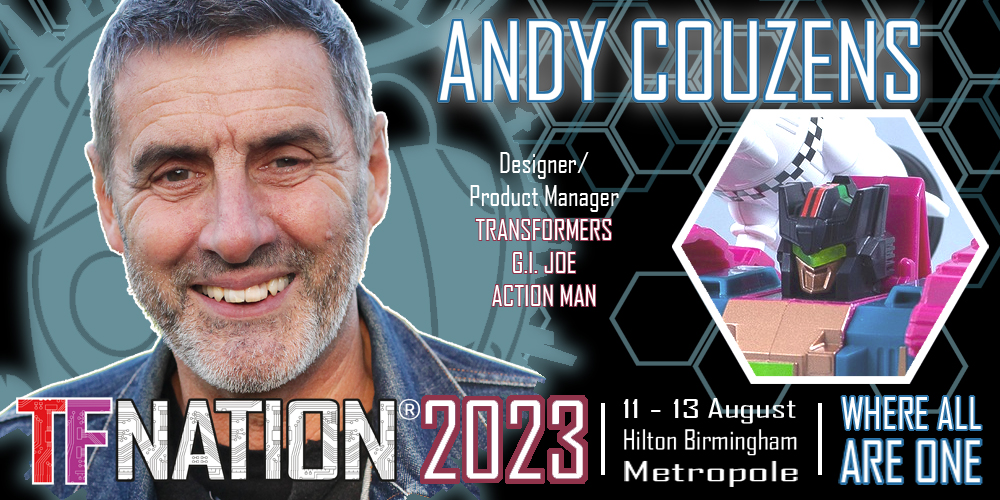 Our next guest was a big hit at last year's TFNation, so we are more than happy and honoured to bring him back for another shot at wowing the Transformers fandom: please welcome back to TFNation 2023, toy designer Andy Couzens!

Couzens, you'll remember, has been in charge of action figure and toy development for a sizable chunk of their first golden age, and has working knowledge of most of the late 80s through mid 90s in those categories, including Transformers, G.I. Joe, and Action Man. After the wondrous reveals of 2022, he has hinted to us that there may be even more material in his archives...

Andy Couzens will be joining us for TFNation 2023, with history secrets, insider knowledge, and maybe a slideshow or two. Stay tuned for more details on the TFNation website -- where All Are One!
---
---